okay, i am determined to get a
mitre box
today and finish this sucker, but in the meantime, i thought i'd post a terrifying before picture and a look-how-far-we've-come picture.
before:
yikes!!!
but look at it now: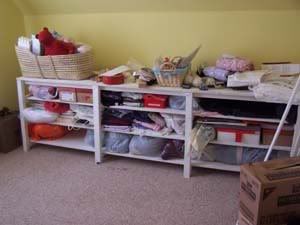 so much better! i can see where everything is! whee!
and not only that, but being able to find things makes it easier to do things. i was able to find my button stash and
slipper bottoms
, so i finally finished the slippers that i started months ago: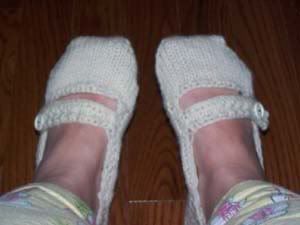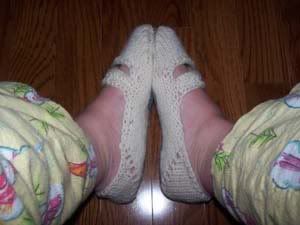 i started out with the
plain jane pattern from kinda grape
, but made them stockinette instead of garter, and a lot smaller (i was halfway through the kinda grape pattern when i realised they were huge! and i wear a size ten! i swear i checked my tension!), and made the toes less square. i am quite pleased with how they turned out!