it's filmcraft photo time! here are some pics of what i was working on yesterday... i'm assuming the recipient has no idea this blog even exists, let alone that this is for her (or him??).
before i started embroidering, i sketched it out in chalk pencil: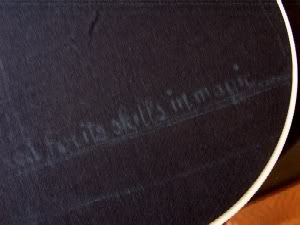 once i got started i realised the chalk was coming off as i worked, so i did some basting lines to help me keep things even:
one side done!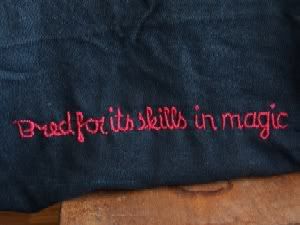 now i'm working on the other side: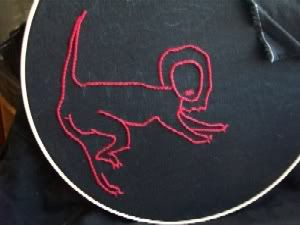 i think you can probably guess what film this is from by now!