well, i've been sick all week, meaning if i do anything other than sit quietly (as in not speaking to anyone) next to the humidifier, i have a huge coughing fit. not fun. but it does mean i've got a lot of knitting done.
here's the completed front of "i'm in the mood for love":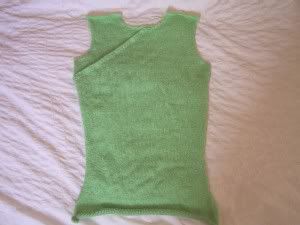 here's a detail shot: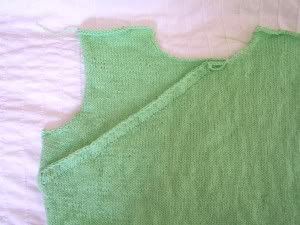 woo hoo! i thought this would take a lot longer since it's such fine yarn. actually, the back will probably take a lot longer because it will be more boring. c'est la vie...